$

1,799.99
Unrivaled performance with Cisco's 48 Port PoE+ Network Switch.
Superior productivity, thanks to the C9300-NM-8X 10G Module.
Ensured continuity with dual power supply units.
Eco-friendly choice with a reliable, refurbished option.
Huge savings without compromising on quality or functionality.
The unit has been factory reset and is ready for a new owner.
The unit is Grade B quality and scratches and scuffs will vary from unit to unit. The unit comes with two 715W PSU and a C9300-NM-8X 10G module. All 48 ports on the unit support PoE.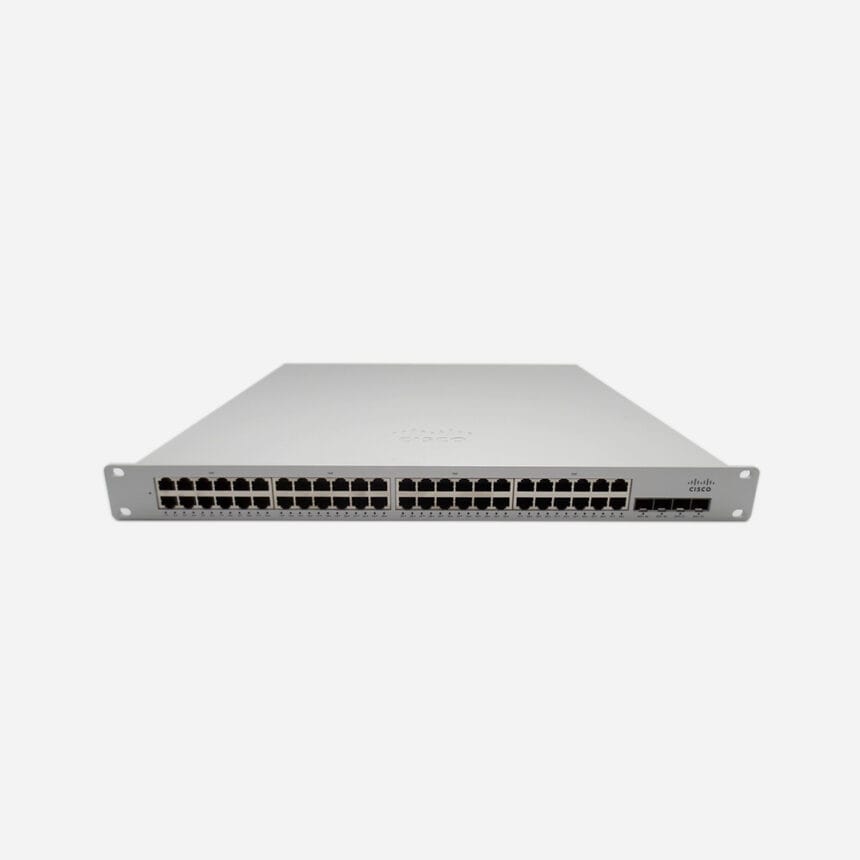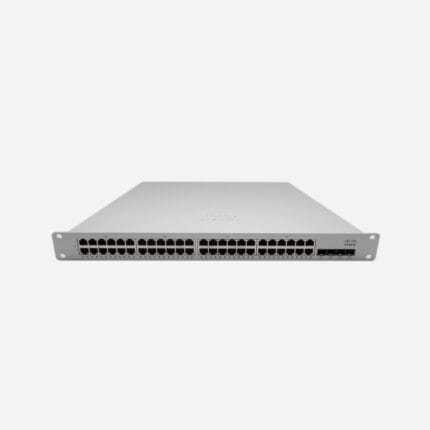 $

199.99
High-speed networking meets robust security with Meraki MS350-48.
Unclaimed device equals unprecedented savings without performance compromise.
Advanced features ensure seamless high-bandwidth application handling.
Contribute to a greener planet, reduce e-waste effectively.
A perfectly functioning device, an unbeatable networking solution.
Bag this unclaimed Cisco Meraki MS350-48 for unmatched performance, significant savings, and a greener planet.