$

1,799.99
Unrivaled performance with Cisco's 48 Port PoE+ Network Switch.
Superior productivity, thanks to the C9300-NM-8X 10G Module.
Ensured continuity with dual power supply units.
Eco-friendly choice with a reliable, refurbished option.
Huge savings without compromising on quality or functionality.
The unit has been factory reset and is ready for a new owner.
The unit is Grade B quality and scratches and scuffs will vary from unit to unit. The unit comes with two 715W PSU and a C9300-NM-8X 10G module. All 48 ports on the unit support PoE.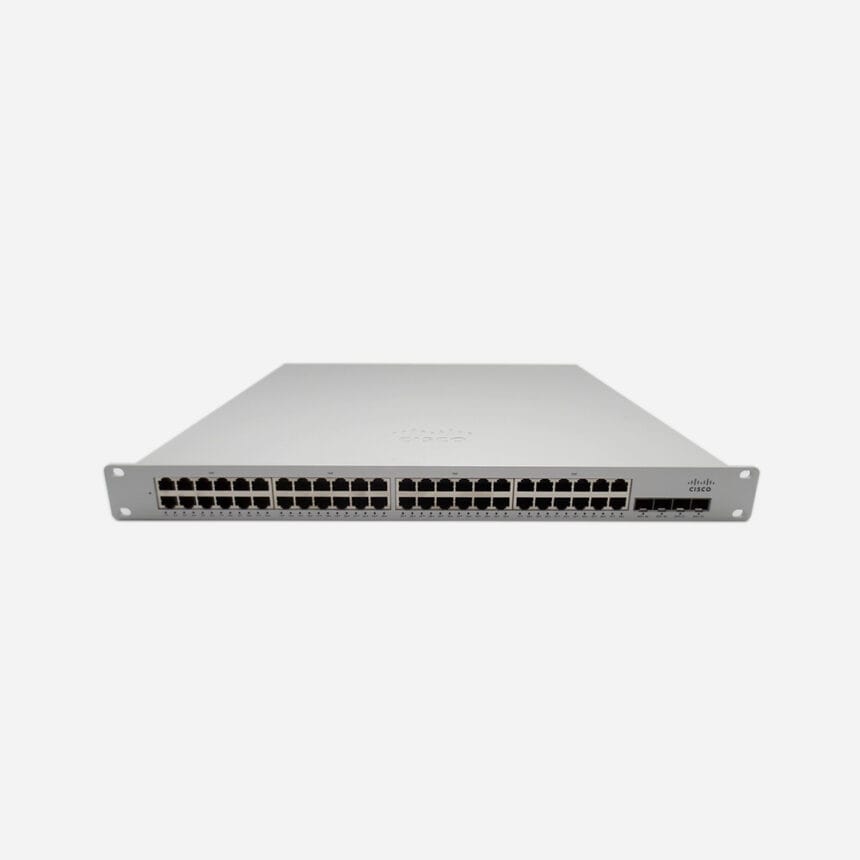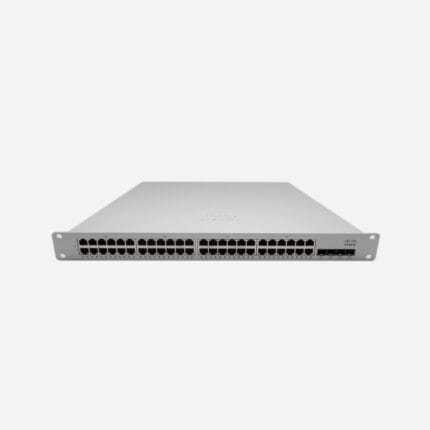 $

199.99
High-speed networking meets robust security with Meraki MS350-48.
Unclaimed device equals unprecedented savings without performance compromise.
Advanced features ensure seamless high-bandwidth application handling.
Contribute to a greener planet, reduce e-waste effectively.
A perfectly functioning device, an unbeatable networking solution.
Bag this unclaimed Cisco Meraki MS350-48 for unmatched performance, significant savings, and a greener planet.
Discover Premium Refurbished Network Equipment
Make way for the most reliable, eco-friendly, and cost-effective networking solution with our collection of refurbished network equipment. This category houses an impressive range of networking tools that promise high-end performance while catering to your budgetary constraints.
Why Choose Refurbished Network Equipment?
Affordability: Our refurbished network equipment is thoroughly tested and restored to excellent working condition, offering you top-notch performance at a fraction of the cost of new products.

Eco-Friendly: By opting for refurbished products, you're not only getting a fantastic deal but also contributing to a more sustainable planet. You save the environment from electronic waste and decrease your carbon footprint.

Quality and Reliability: The products undergo a rigorous refurbishment process, which includes detailed inspection, thorough cleaning, and system upgrades, ensuring they perform just as well, if not better, than new models.

Variety: This category is a treasure trove of high-performance networking devices, such as routers, switches, servers, and more. You can find equipment from top manufacturers, all at unbeatable prices.
Transform Your Network
Budget-Friendly Upgrade: With our refurbished network equipment, you can upgrade your network infrastructure without the hefty price tag. Enjoy enhanced speed, better data processing, and improved security while keeping your costs down.
Powerful Performance: Every piece of equipment is optimized for top-tier performance. We guarantee stability, speed, and efficiency. Transform your networking experience with tools that stand the test of time.
Trusted Brands: Dive into a collection of equipment from world-leading technology brands. Trust the best in the business to support your network's backbone.
Shop Now
Ready to level up your network without denting your budget? Dive into our comprehensive collection of refurbished network equipment. From servers to routers, and switches to firewalls, find everything you need to upgrade or expand your network at unbeatable prices. Why wait to embrace a smarter, eco-friendly, and cost-effective solution for your networking needs? Explore now and make your purchase today! Boost your network performance and savings with our refurbished equipment – where quality meets affordability.